WHAT IS THE PURPOSE OF BUSINESS COACHING ?
The Coaching Profession in the year 2000

It was the year 2000 and, driven by a great desire to support others to overcome their problems and to reach their professional objectives, I had just trained as a coach. I was a coach, or rather I had finished my coach training, without really knowing how to offer my skills in an as yet undeveloped market which was mostly closed to coaching. 

Then, training to become a coach was mainly class-room based, with little to no distance learning. There were few coaches on the market. It felt like a new profession was emerging.

At that time, training to be a coach was extremely expensive. Coaching schools gave the impression that to become a coach all you had to do was simply complete a training programme and develop a client base. 


Coaching had to be explained, differentiated from other forms of support, to help people understand its true value. The term 'Certified Coach' was not yet recognised as it is today.

The coaching market appeared to have an infinite horizon. Those who were already coaches had for the most part trained abroad, in particular in the United States where the coaching profession was already more established. 

However, since then, the situation has changed....  

​
.
.
.
"Train to become a coach and clients will come to you. The market is huge and the public need is strong all over the world."
The Coaching Profession today in 2022
In the last twenty years or so, the range of training courses has evolved considerably with the development of distance learning. Nowadays, it is possible to find all kinds of coach training courses whether online, in-person and in particular through blended learning formulas which combine classroom teaching with online tutorials and coaching practice at a distance.
The rhetoric of some coaching schools has not changed: Train to become a coach and clients will come to you. The market is huge and the public need is strong, all over the world.
Of course, training to be a coach is not enough in itself to make a living. As a self-employed coach you need to master the skills of this profession, as well as those related to managing a business. For those people used to working as an employee, becoming one's own boss brings its challenges.
Are there solutions to these challenges faced by coaches wanting to make a name for themselves, whilst earning a living from their profession? The short answer is Yes. However, the solutions extend beyond simply completing a coaching training programme.
"Being a coach today also requires you to become a business owner".
Completing a coaching training programme is just the beginning of your career as a coach. Practising coaching today and making a living from it requires learning other skills that go far beyond what your coaching clients will pay you for.  
In order to thrive professionally and financially, a coach must learn to become a true entrepreneur. A coach must develop essential skills in marketing and sales, two areas that every successful business leader must master.

​Being a coach today is not just about having the theoretical and practical knowledge of the coaching profession. Most coaches love to help others, yet do not know how to translate this passion into a viable business. They have not yet developed both their coaching and entrepreneurial skills..

                                            HOW TO DEVELOP YOUR BUSINESS ?

In today's competitive coaching market, coaches must specialise in at least one area. Generalist coaches cannot co-exist with the specific needs of discerning clients who want a return on their investment and prefer to rely on experts. Without sectoral and/or functional specialisation, coaches will be unable to meet the needs of their clients. This is why, as a coach and entrepreneur, it is important to invest time and money to specialise in one or more areas so as to attract and meet the needs of clients who are willing to pay for your expertise.

The coaching profession today requires the mastery of a wide range of other skills that go well beyond even in-depth expertise
This is essential to consider both if you wish to train as a coach and if you are already a coach and wish to transform your passion into a profession that allows you to prosper financially and to contribute positively to the lives of others.
                            BEAUTIFUL SOUL PROFESSIONAL COACHING CERTIFICATION TRAINING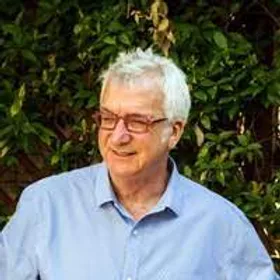 Gilles Gambade has partnered with Beautiful Soul since 2014. He is the Educational Director and one of the trainers of our coaching certification programme. Gilles is founder and Managing Director of TopTeam World (France, Greece), a company specialised in individual and team coaching, training and supervision of coaches since 2008.
Gilles is accredited by the EMCC for which he was Vice President, Standards, for three years.


Your Dynamic Snippet will be displayed here... This message is displayed because you did not provided both a filter and a template to use.